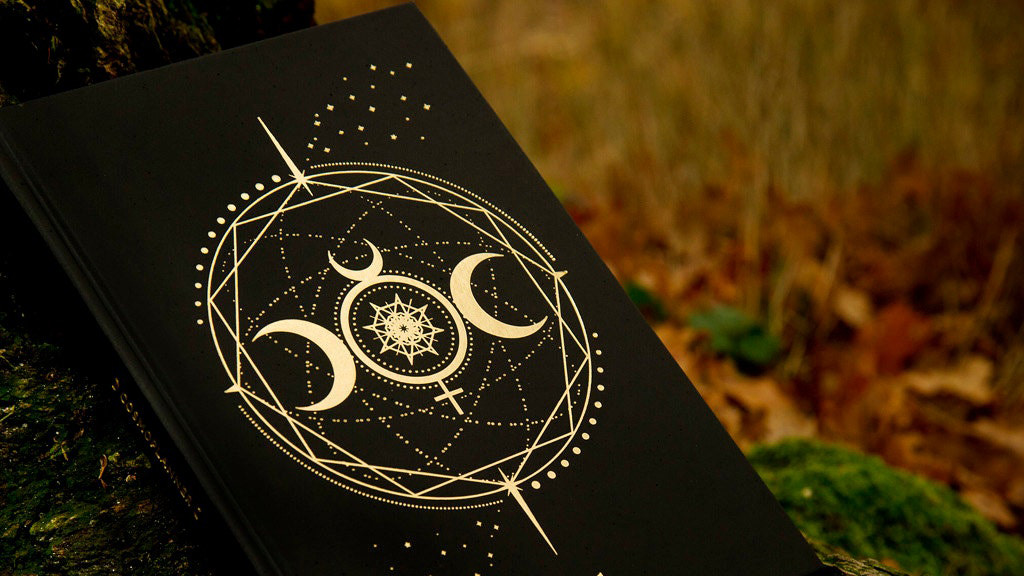 Cosmoplanner is an astrology based productivity planner
Using the Moon phases and Mercury cycles to help you plan and improve your workflow in alignment with the cosmos. You can adjust your rhythm to flow with the cosmic energies; Mercury, 'our thinking' and the Moon, 'our emotions and creativity'.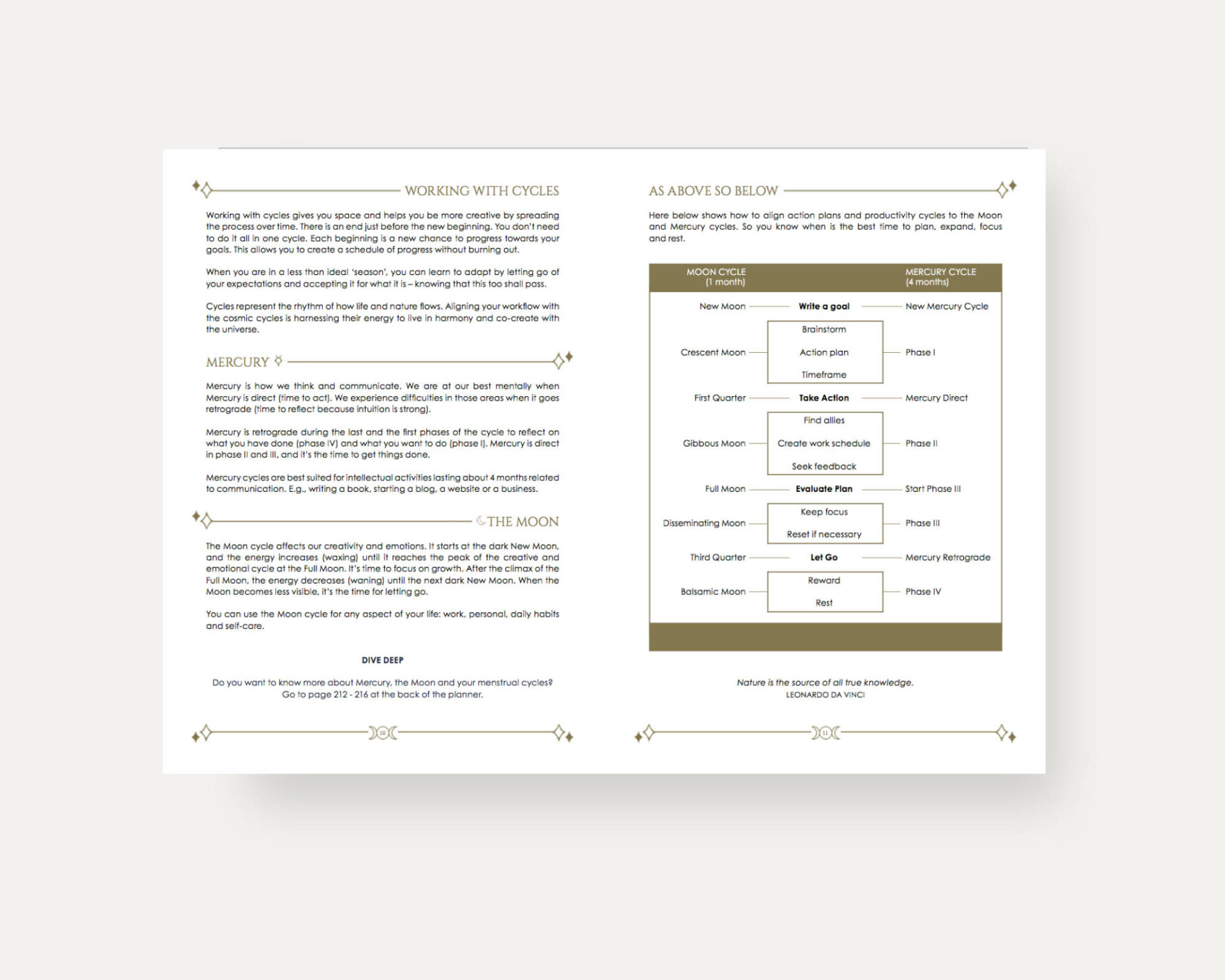 Working with cycles
Cosmplanner helps you tap into your natural creative and emotional cycles, reducing stress and overwhelm and getting a lot more done. Working with cycles allows you to get everything done at the right time instead of trying to do everything at once.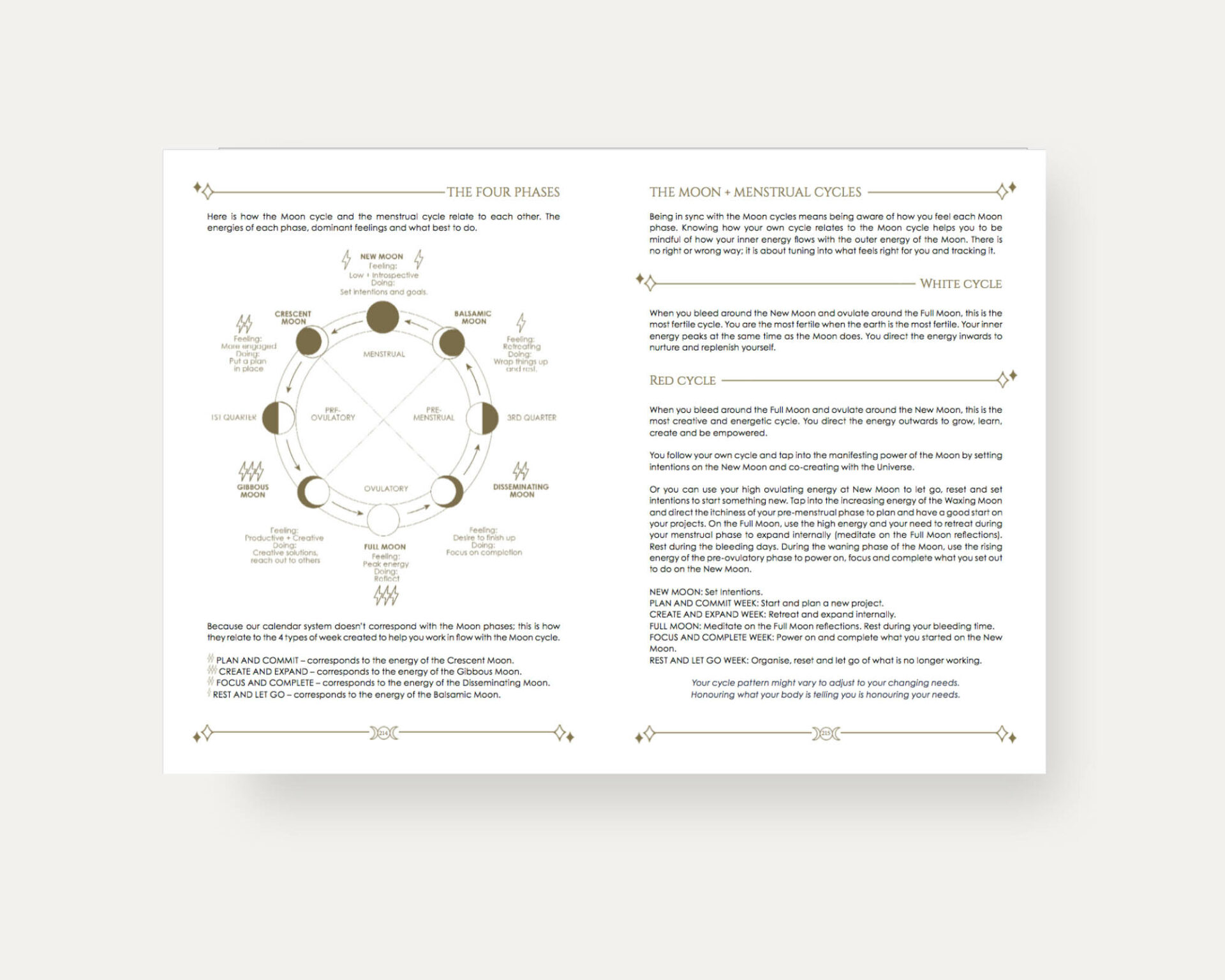 In alignment with the cosmos
Monthly astrological information, tips for setting intentions and personal growth, and Full Moon prompts to reflect help you tap into the cosmic energies and connect with their wisdom.
Seasonal advice helps you to stay connected to the rhythm of the seasons. It includes what food is best in the season to help you save money because food is cheaper when it is in season.
Note: This is for the Northern Hemisphere.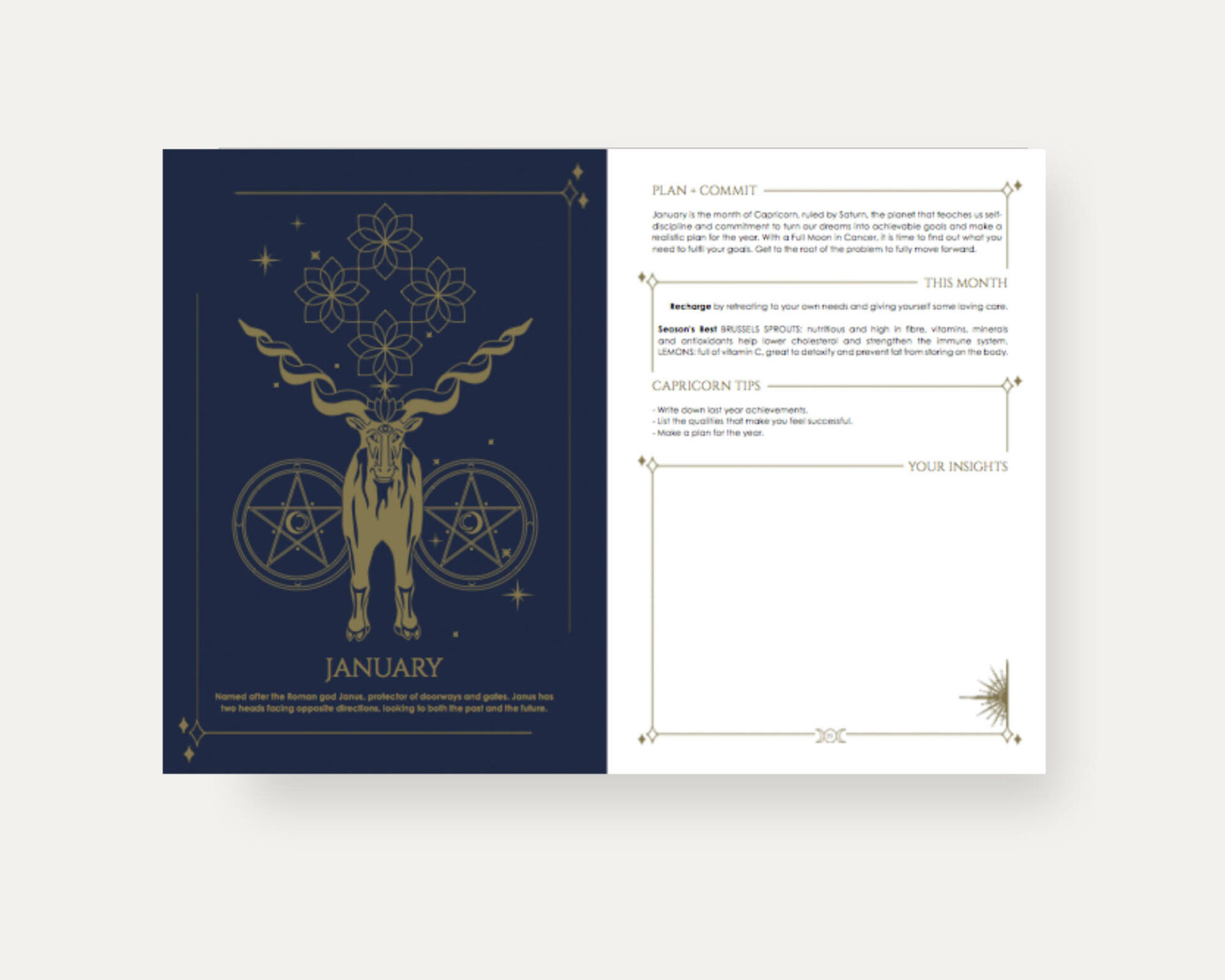 Practical, simple and effective
Cosmoplanner has been structured to quickly prioritize the three most important projects to focus on each month instead of having endless to-do lists that hardly ever get accomplished.
It is designed to be practical, simple and effective to know the best time to plan, get out there and get things done and when to rest.
You can use it without any previous knowledge of astrology.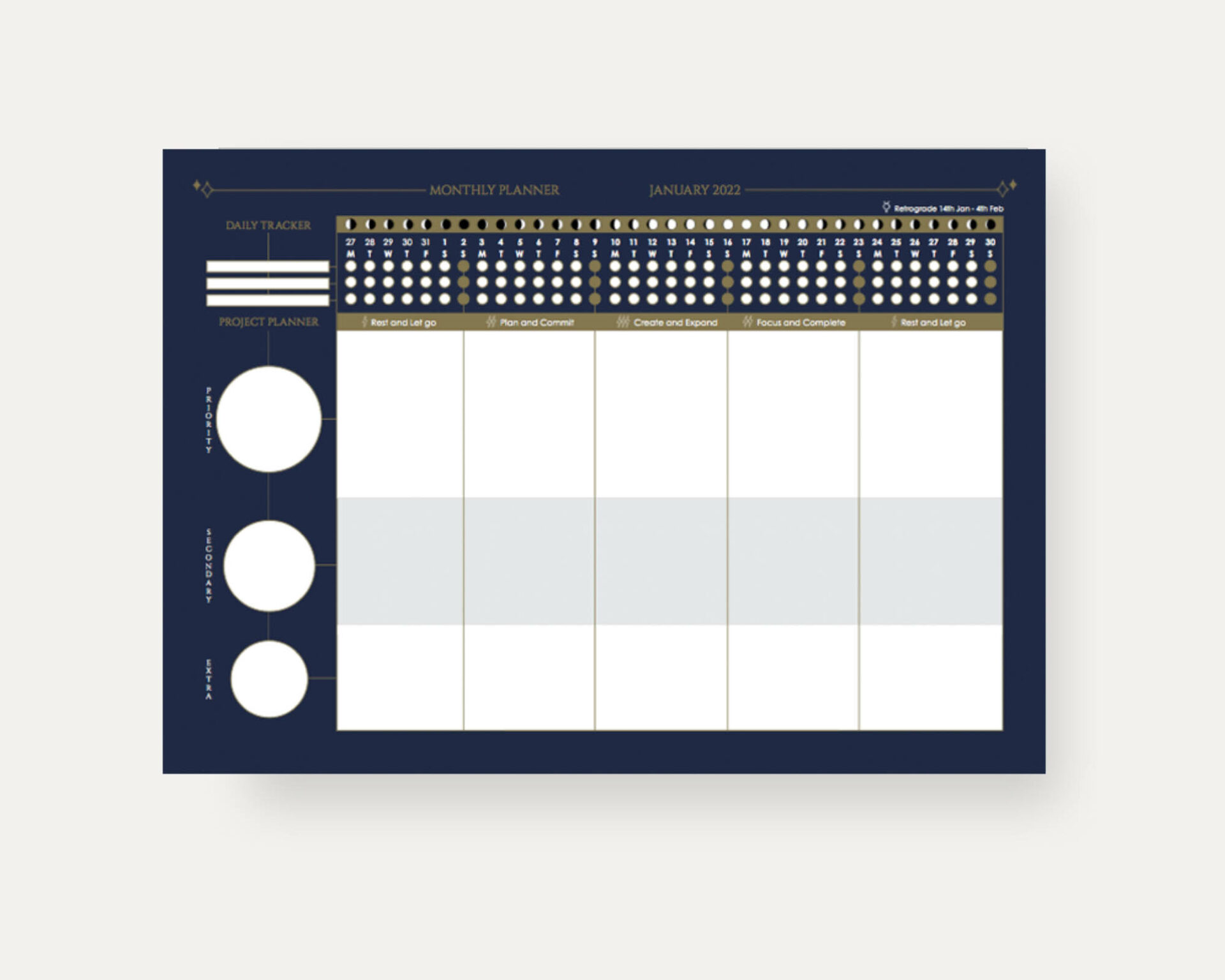 Sacred and mundane
Cosmoplanner brings the sacred into the mundane of every day because you are both – sacred and mundane.
Aligning the timing of your tasks to the natural cycles, life feels more sacred and less mundane. And by tapping onto the energy of the cosmos, you can accomplish more and flow, without burning out.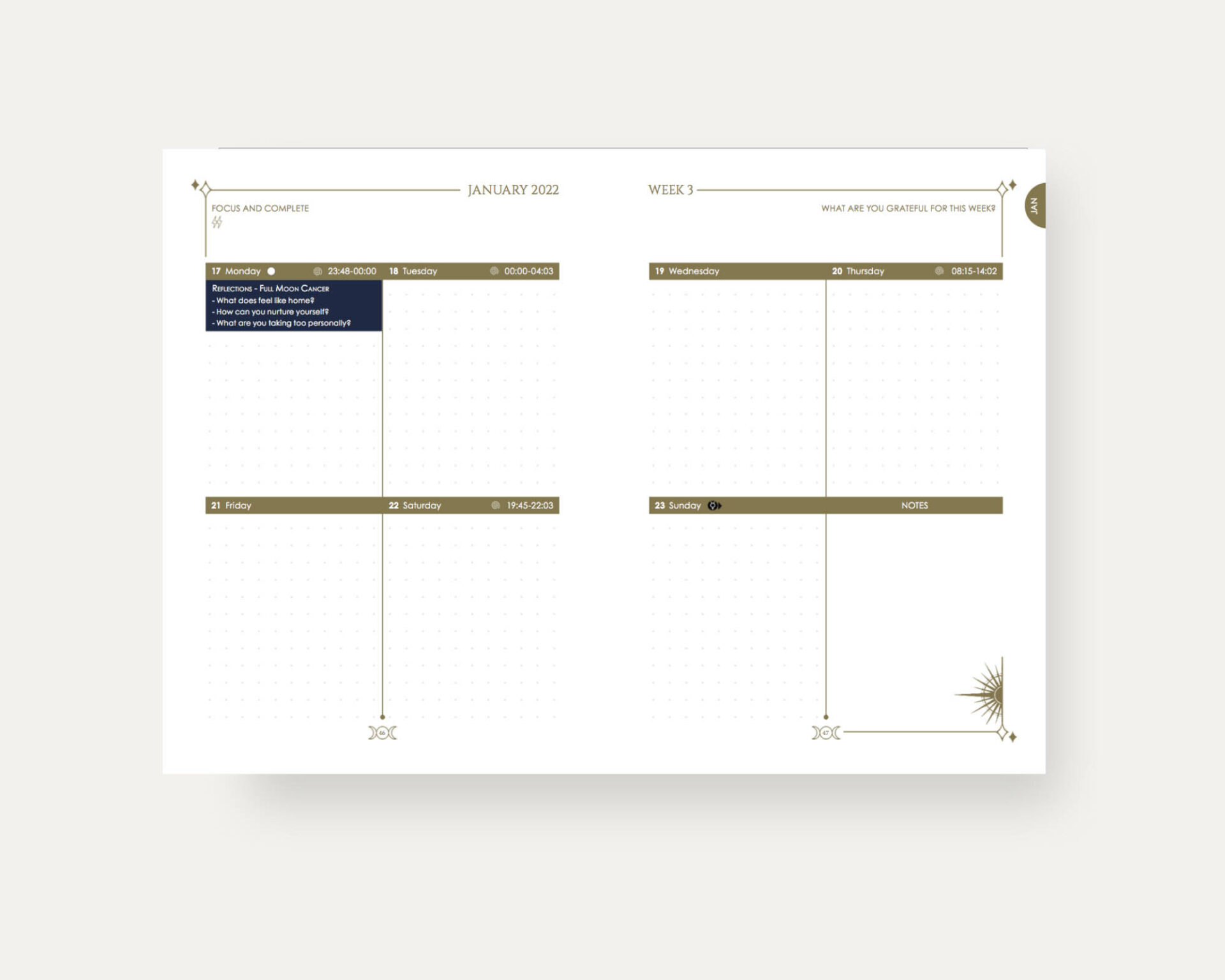 Information pages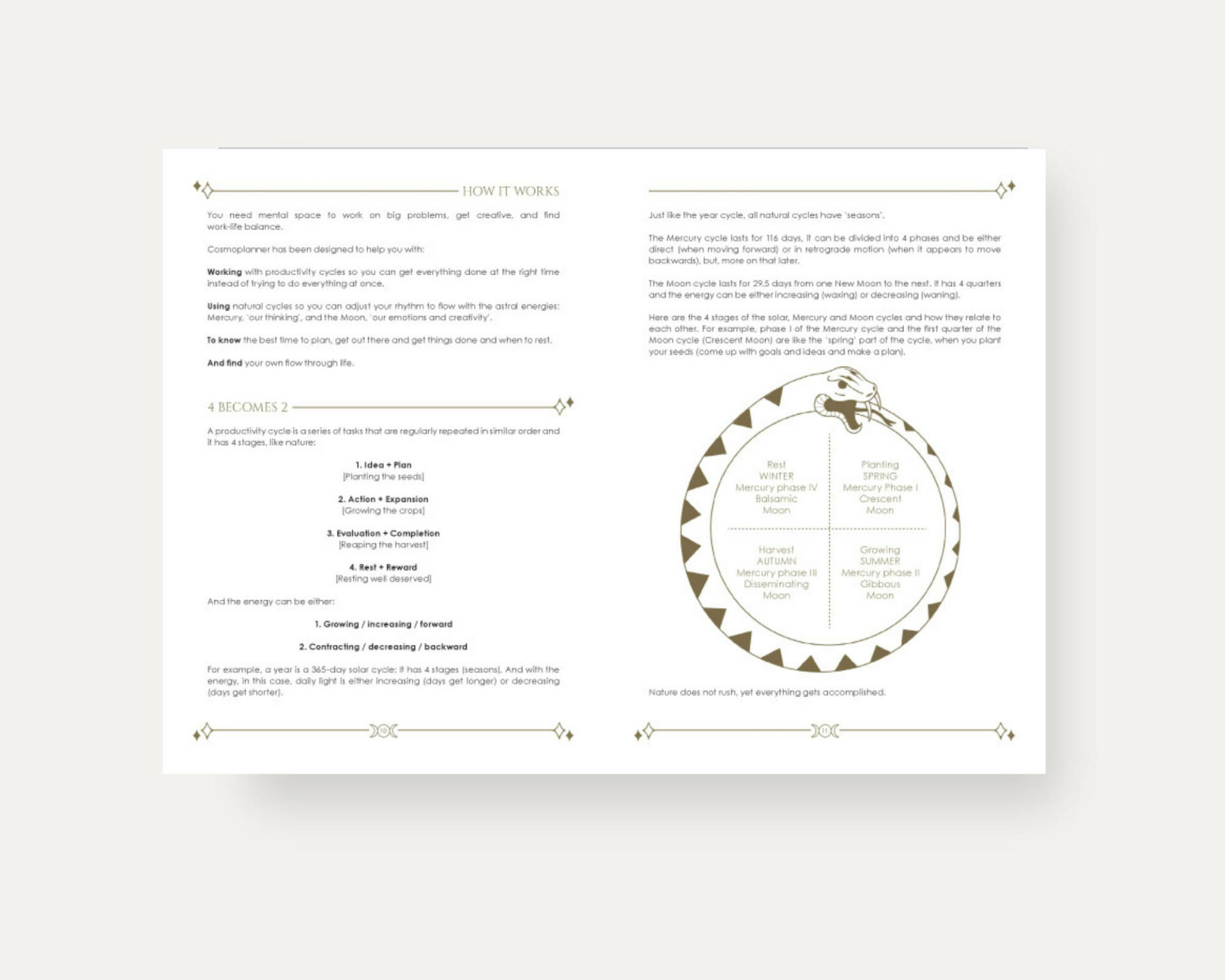 Vision Tree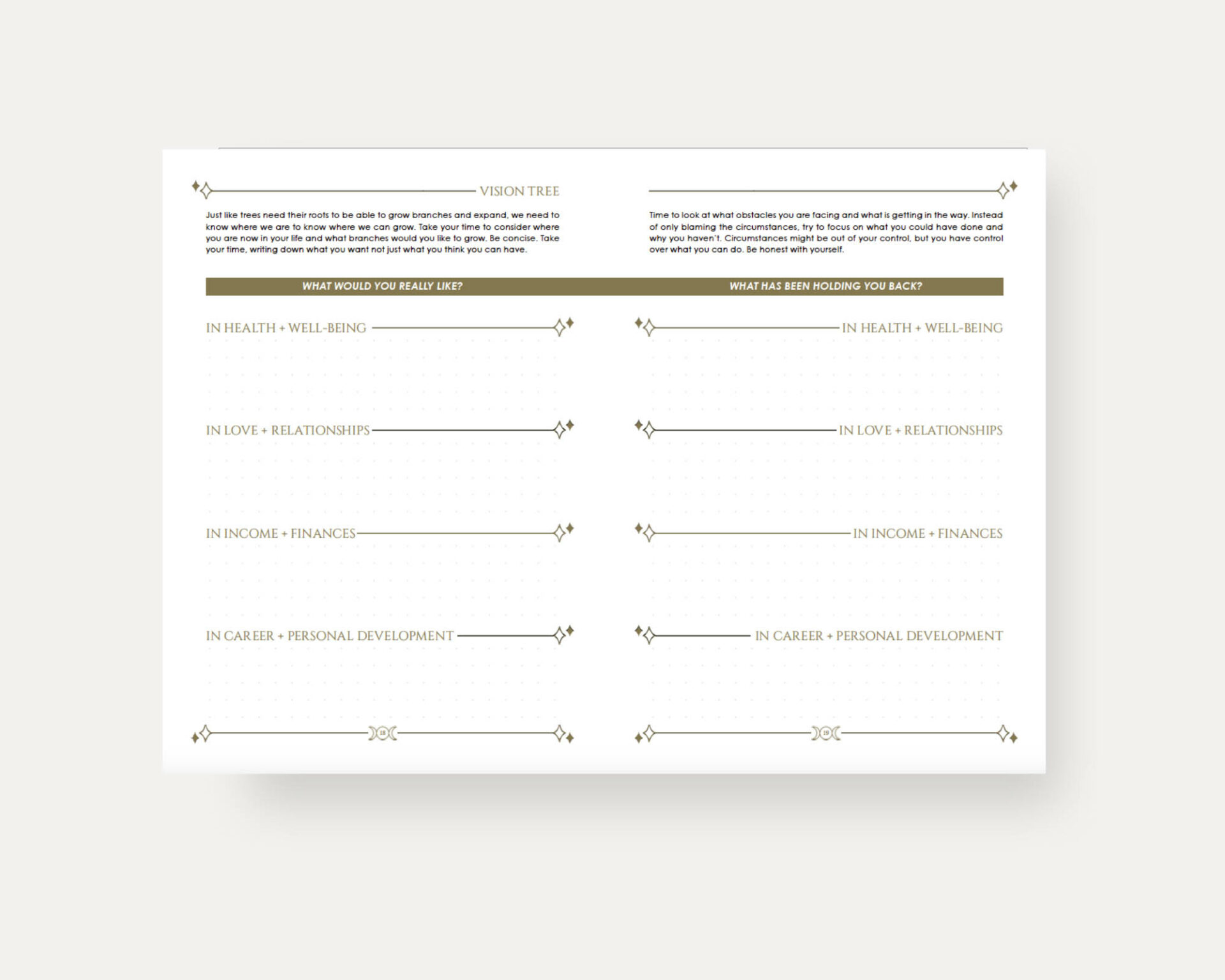 Year Planning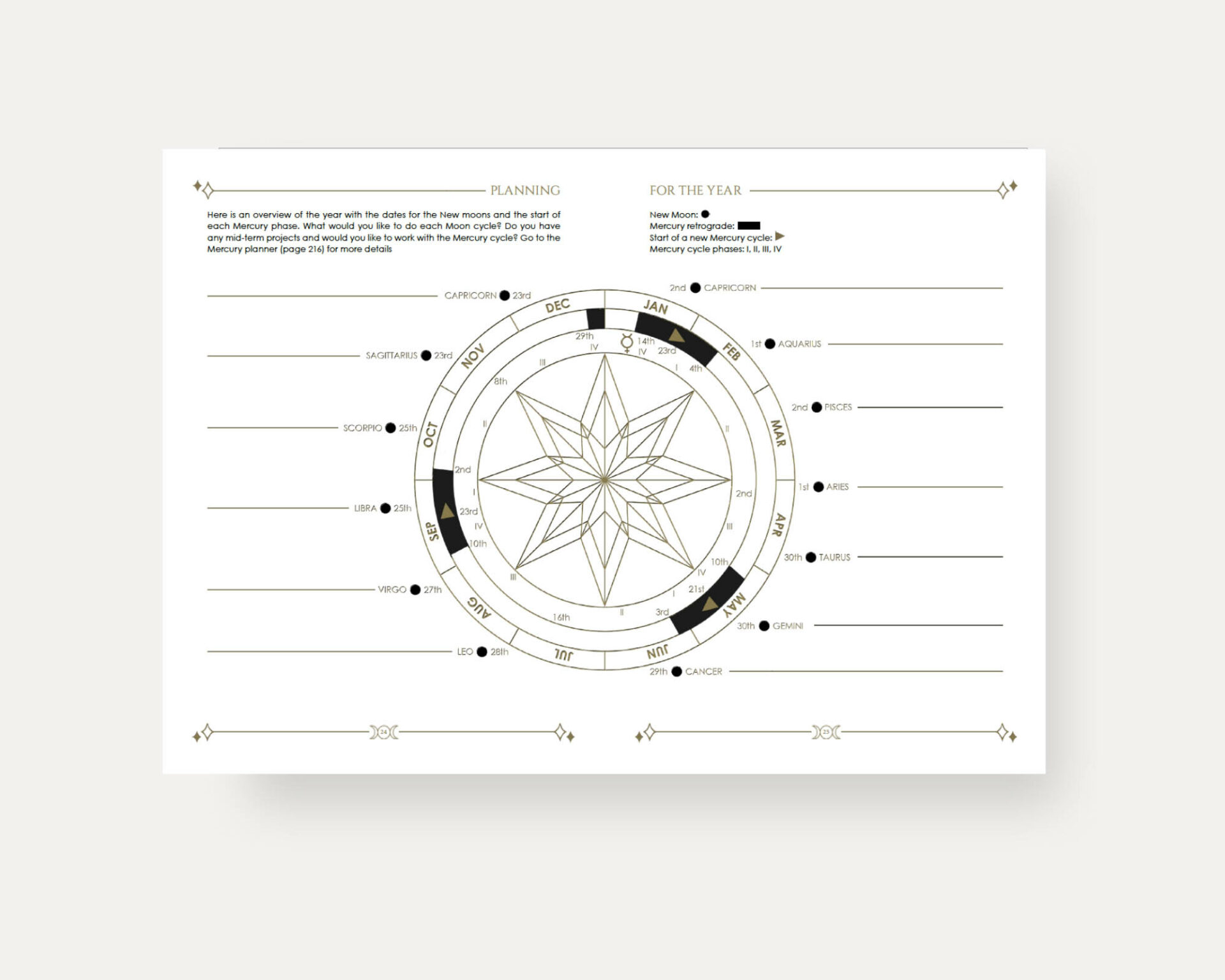 Mercury Planner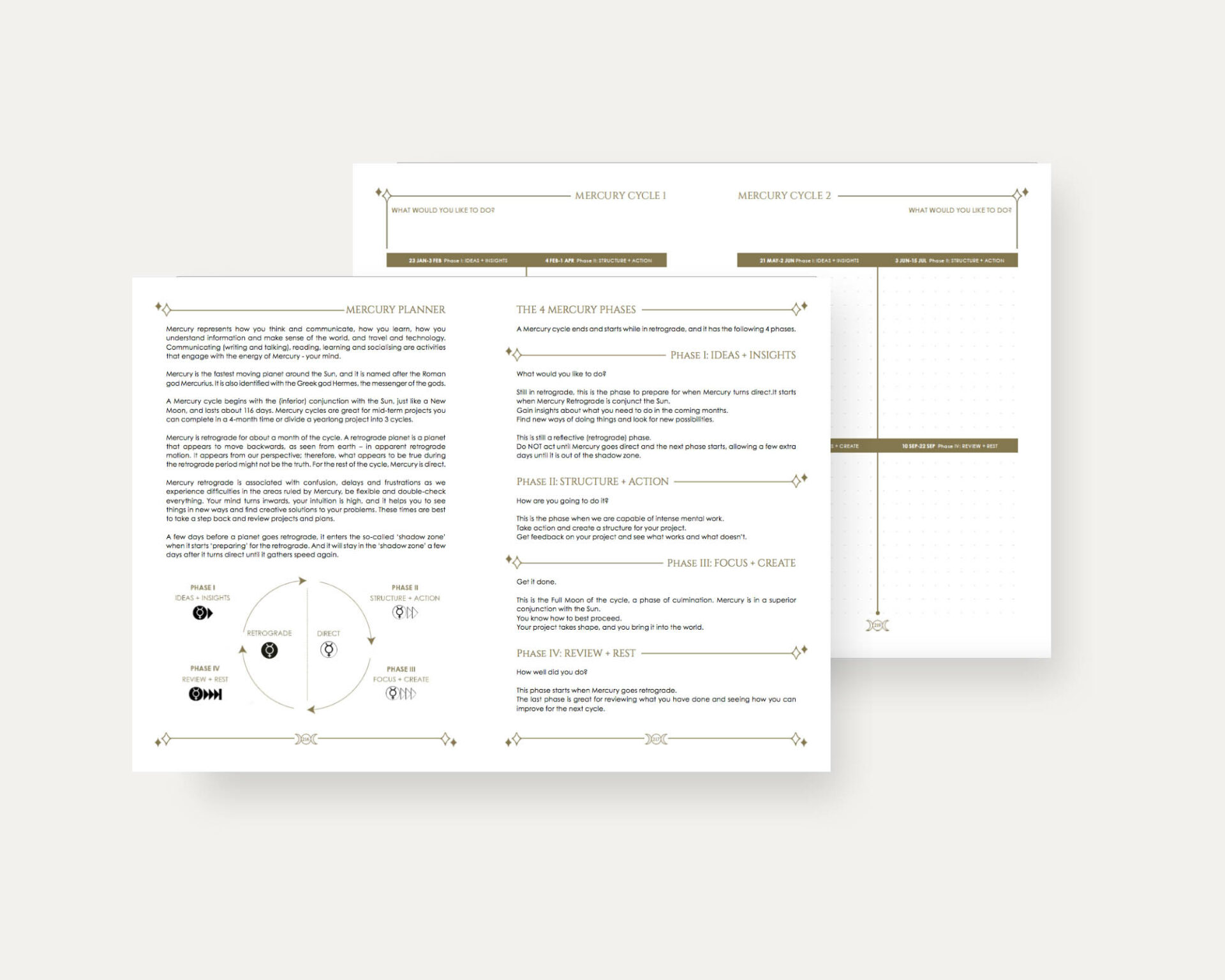 And more…